About Us
At Lizy Glamour Limited, we're rewriting the rules of luxury, making it simple and cost-effective to buy top brand designer handbags — which means you can save up to 70% on top brands, reduce expenditure, and get the authentic designer handbag you've always wanted. Lizy Glamour Limited is a fast growing global platform for the luxury fashion industry. Our mission is to be the global platform for luxury fashion female designer handbags, connecting creators, curators and consumers. Founded in 2007 by Jose Fendle for the love of fashion, and launched in 2008, Lizy Glamour began as an e-commerce marketplace for luxury handbags. Today the Marketplace connects customers in over 38 states and over 12 countries with items from more than 50 countries and the world's best brands, delivering a truly unique shopping experience and access to the most extensive selection of luxury handbags on a single platform.
We Keep It Real We guarantee that your purchase is authentic, or your money back. Our luxury authentication experts work hard to ensure the item you see online is the one that arrives at your door. If you're unsure about your item's authenticity, return it for a free authenticity inspection. Check out our buyer reviews and authenticity guarantee to see why Lizy Glamour is trusted by millions of shoppers who love authentic luxury. At Lizy Glamour, we guarantee your purchase is always fair and always authentic — or we'll always make it right.
Our Team
Lizy Glamour leaders are fashionistas and technologists; artists and scientists; dreamers and doers. We're crafting the marketplace of the future, together.
Rachel Zain
Marketing Head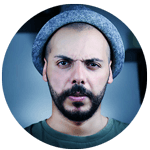 Katrina Bennett
Intern Designer